OVERVIEW
Artflea was a self-directed initiative,
by four student entrepreneurs from the Strategic Design Management class of 2019. What brought us together was a
passion towards making education more democratized, and helping youth achieve their fullest potential in their lives.
Over the period of 4 months, we conducted over
 150 customer development interviews using the Lean Startup methodology,
talked to more than 15 experts in education, made three significant pivots and finally were able to create a validated solution that also managed to
sign up 50 customers.
CLIENT
                    :  Self-Initiated, as part of the New School Social Entrepreneurship incubation course - VENTURE LAB
TIMELINE
                :   4 months ( Jan 2018 - May 2018 )
OUTCOMES 
         :   Validated solution to a major pain point and business model, website, initial customers (50)
TEAM                     
 :   Victoria Chan (Branding and Marketing), Jennifer Hsieh (Operations & Business Development), Abhishek                                        Nair (Design and Research), Sundar Subramanian (Research and Strategy, Project Management)
MY ROLE               
:   Apart from the leading the strategic vision for the project, I was responsible for setting the direction for                                          the various tests and prototypes we made, project management and facilitating meetings.
Artists are the backbone of our cultural heritage. They are innovators in the truest sense and the ideas they help spread are fundamental to our socio-cultural narratives. But compared to other majors such as the sciences and engineering, art majors are at a major disadvantage in terms of their ability to sustain themselves and their career.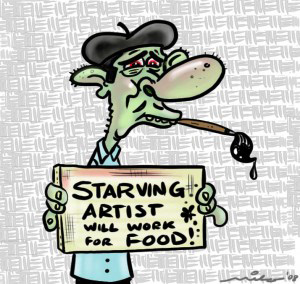 Out of the 2 million art graduates in the nation, only 200,000, or 10 percent, earn their living primarily as artists.
Majors in the arts and humanities would need more than 20 percent of their earnings to service their loans.
We felt that this was a problem worth solving, since all of us had in one way or the other been artists in our lives and we could empathize with our peers since we were in an Arts and Design college.
Our goal through Artflea was : How do we make artists afford their creative pursuits without compromising on other aspects of their lives?
FINAL OUTCOME
The Artflea website provides affordable resources to students and upcoming artists, in terms of art materials, spaces and art entrepreneurship lessons.
We managed to get 50 customers for this service within just a span of 3 weeks.
Click the below image to go to our website
We also
presented our final pitch in front of an audience of more than 150 people
, from students, faculty, investors and fellow entrepreneurs in different fields. View our final pitch here. (I come in around 1 min 10 seconds)
We also made a
1-min informational video
to convey our mission and service. 
Our initial business model would be focused on growing the e-Commerce platform, so that we acquire enough customers and build the data pipeline to offer the other services as per the growth map.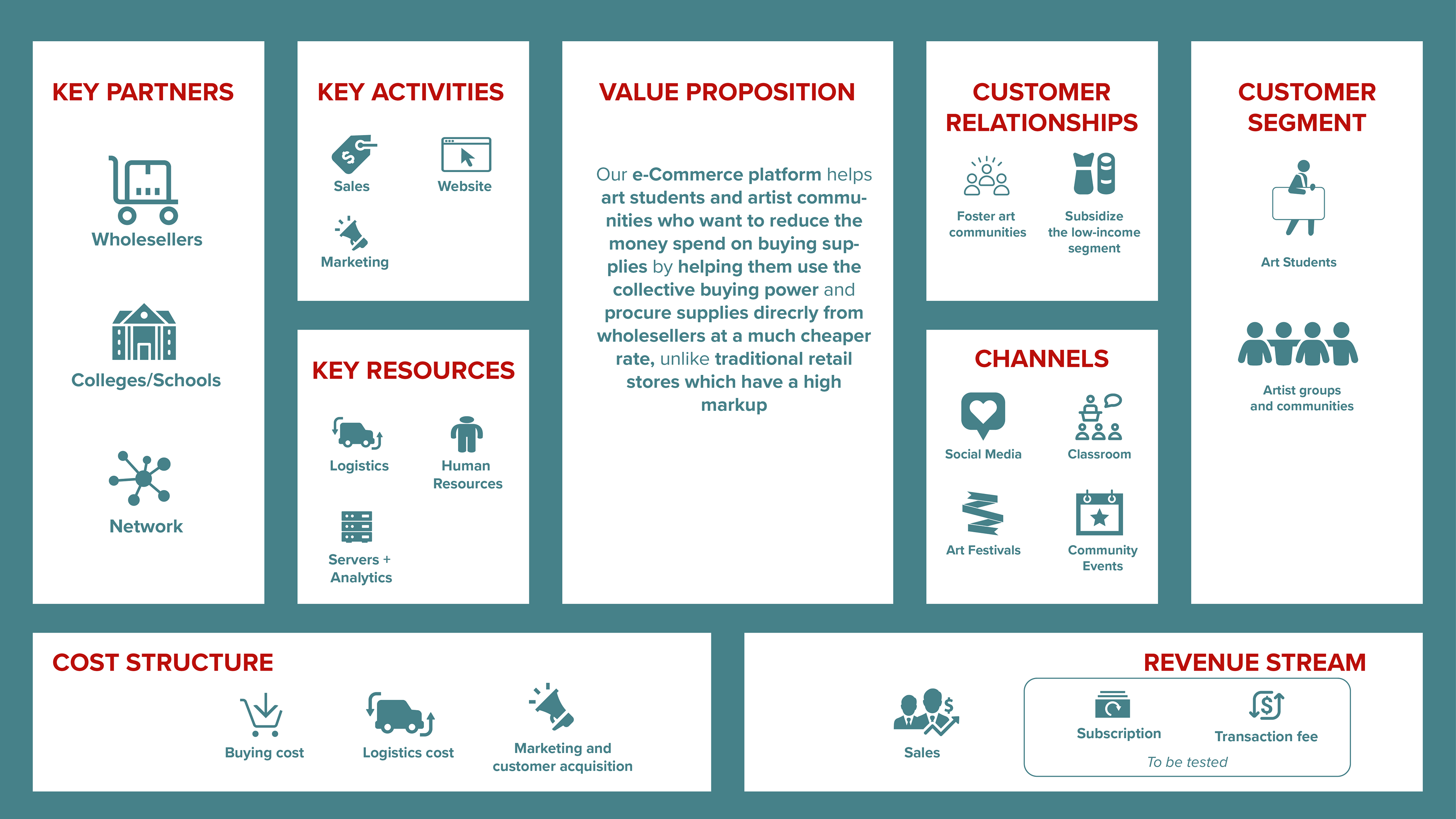 Although we arrived at a validated business model and an initial set of customers, we did not want to restrict ourselves to just being an e-Commerce player. Our vision was larger and broader and was aimed at helping artists and other creatives fulfill their creative potential. But the model that we had arrived at was a good starting point to build our business.
We used a 'growth map' with scale and impact axis to chart a road-map towards achieving our final goal, that of all artists being able to fulfill their creative potential no matter what their financial circumstances are.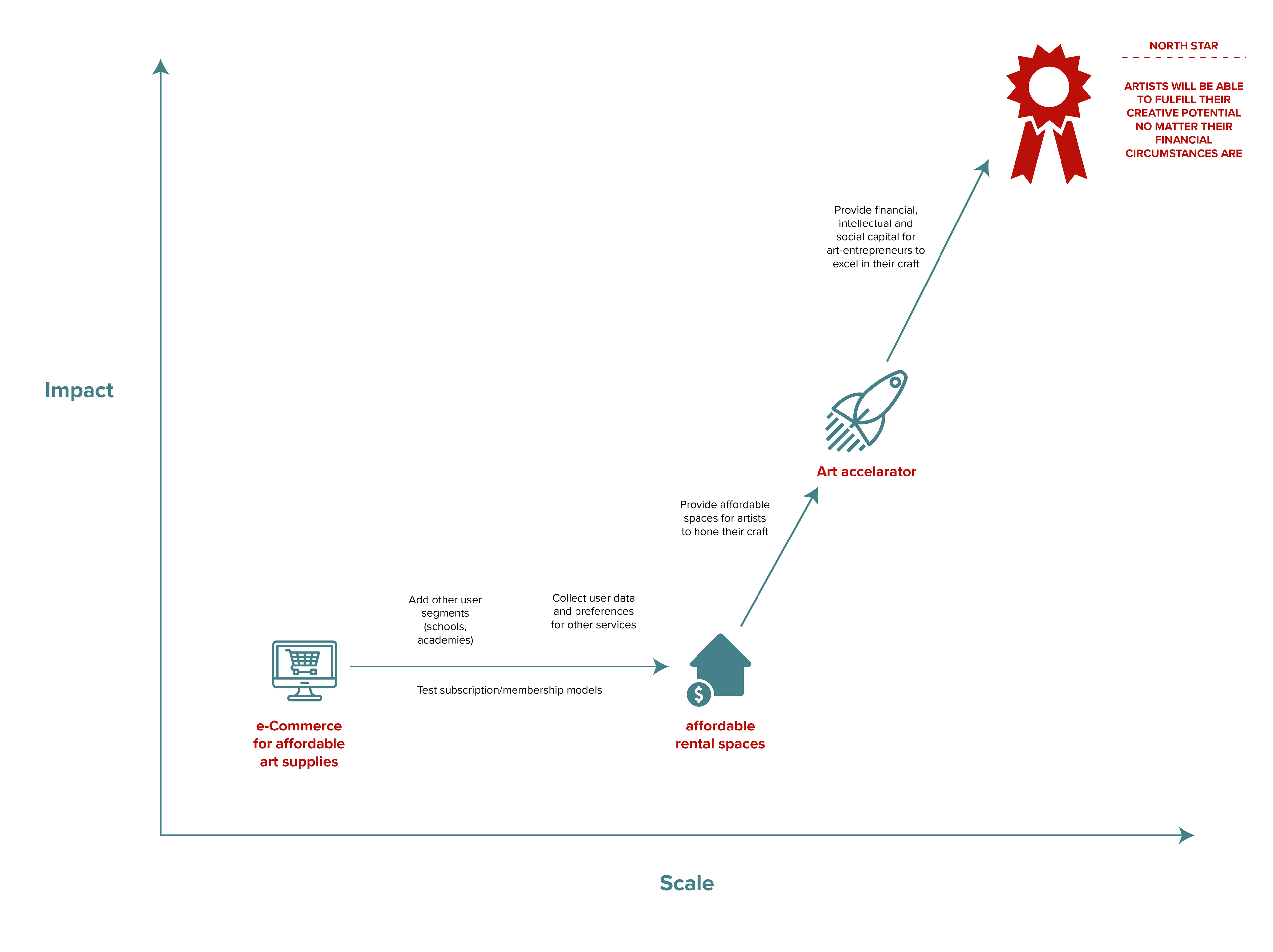 WITHIN 5 YEARS OF US BEING IN BUSINESS, ARTFLEA ENVISIONS THAT ARTISTS WILL BE ABLE TO PURSUE FULFILL THEIR CREATIVE POTENTIAL IRREGARDLESS OF THEIR FINANCIAL CIRCUMSTANCES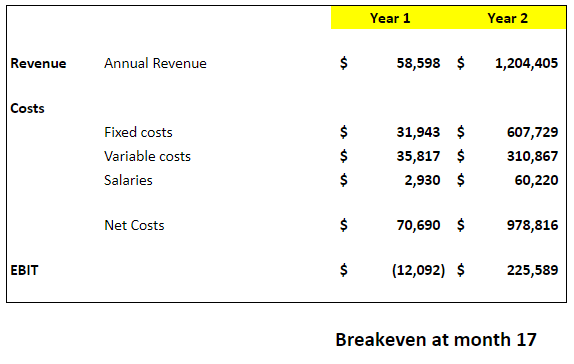 According to our initial financial projections, we would break-even at 17 months from the start. (click on the image to view the complete projections) and would be making a profit of $225,589 in the second year of operations.
OUR FIRST HAPPY CUSTOMER !
We made our first customer delivery within a week of coming up with the concept. Here is one of our teammates - Jen, with our first happy customer.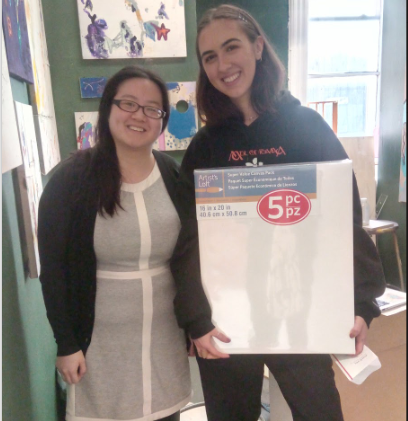 WHY ARTFLEA?
We did not deliberately decide to target art students. It was an outcome of a 4-month long process of continuous customer development, constantly testing concepts and MVPs, validating our assumptions and learning from them. We went through 3 major pivots to finally arrive at Artflea.
But when we tested the concept for Artflea, we knew that we had struck gold. Here's a brief overview of the stats we got when we tested the MVP of Artflea.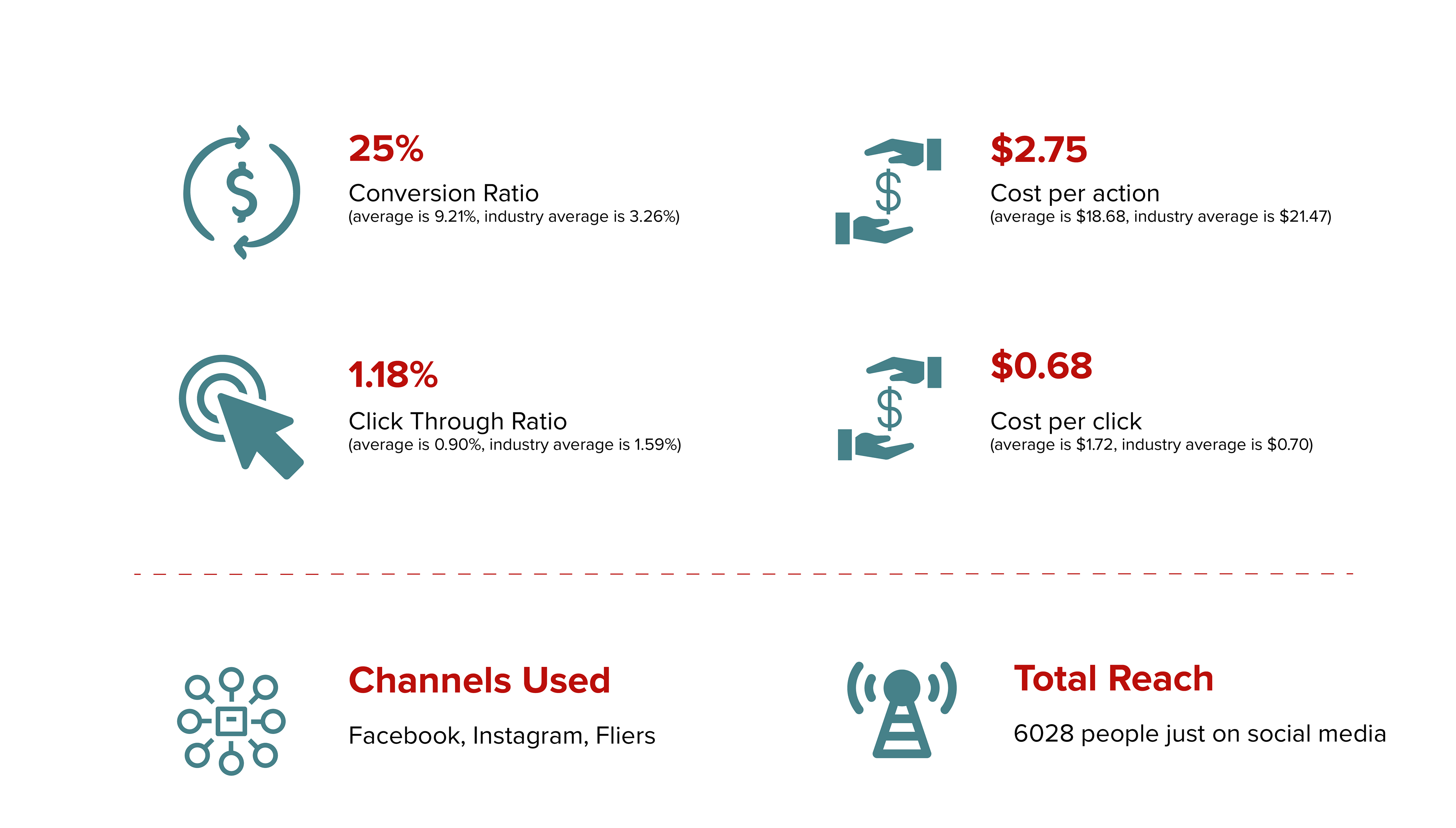 We tested our MVP by reaching out to potential customers on social media, and in the process also learned that
communicating the value proposition also in an attractive way also influences the numbers of conversion/click through's etc.
to a large extent.
TEST C in the below image saw significantly better ratios
compared to the other two.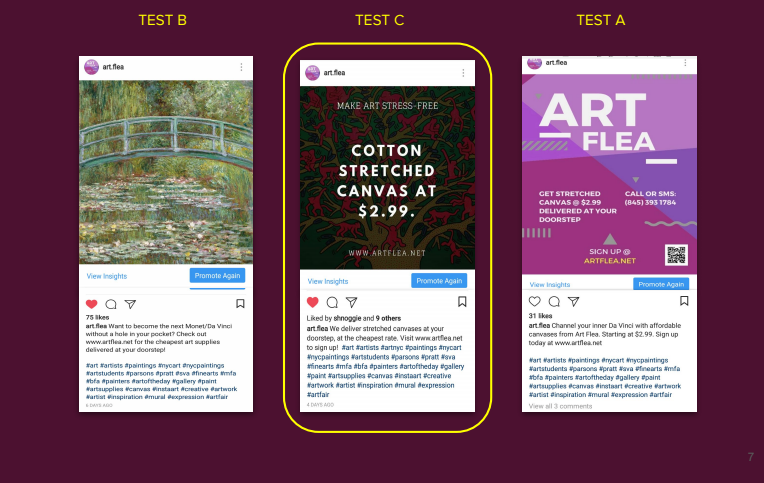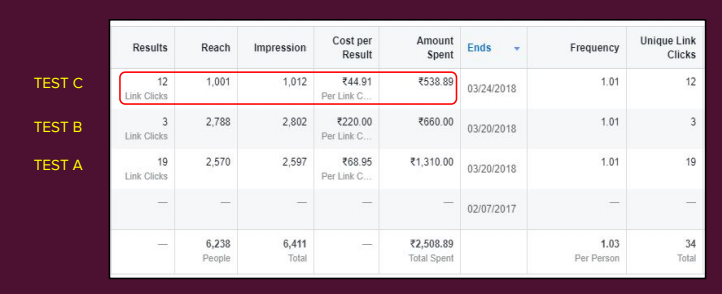 HOW WE ARRIVED AT ARTFLEA
We went through 3 major pivots to arrive at Artflea. Starting off as a peer-to-peer learning platform, we moved to testing a marketplace for mentorship and then finally decided to create Artflea. The following were the major hypothesis, tests and validated learnings in these four months.
TEST 1 - LEFORM  
( PEER TO PEER LEARNING PLATFORM )
Leform was our first idea. It came out of a strong interest among us (being students ourselves) to create a service that helps those who are not privileged enough to go to an expensive college for learning still gain valuable skills. Although there are so many open platforms to learn nowadays (especially in the online world), they are only good enough for certifications. We felt that real learning happens face-to-face with someone whom you can meet regularly, share your goals and ambitions and receive continuous feedback from.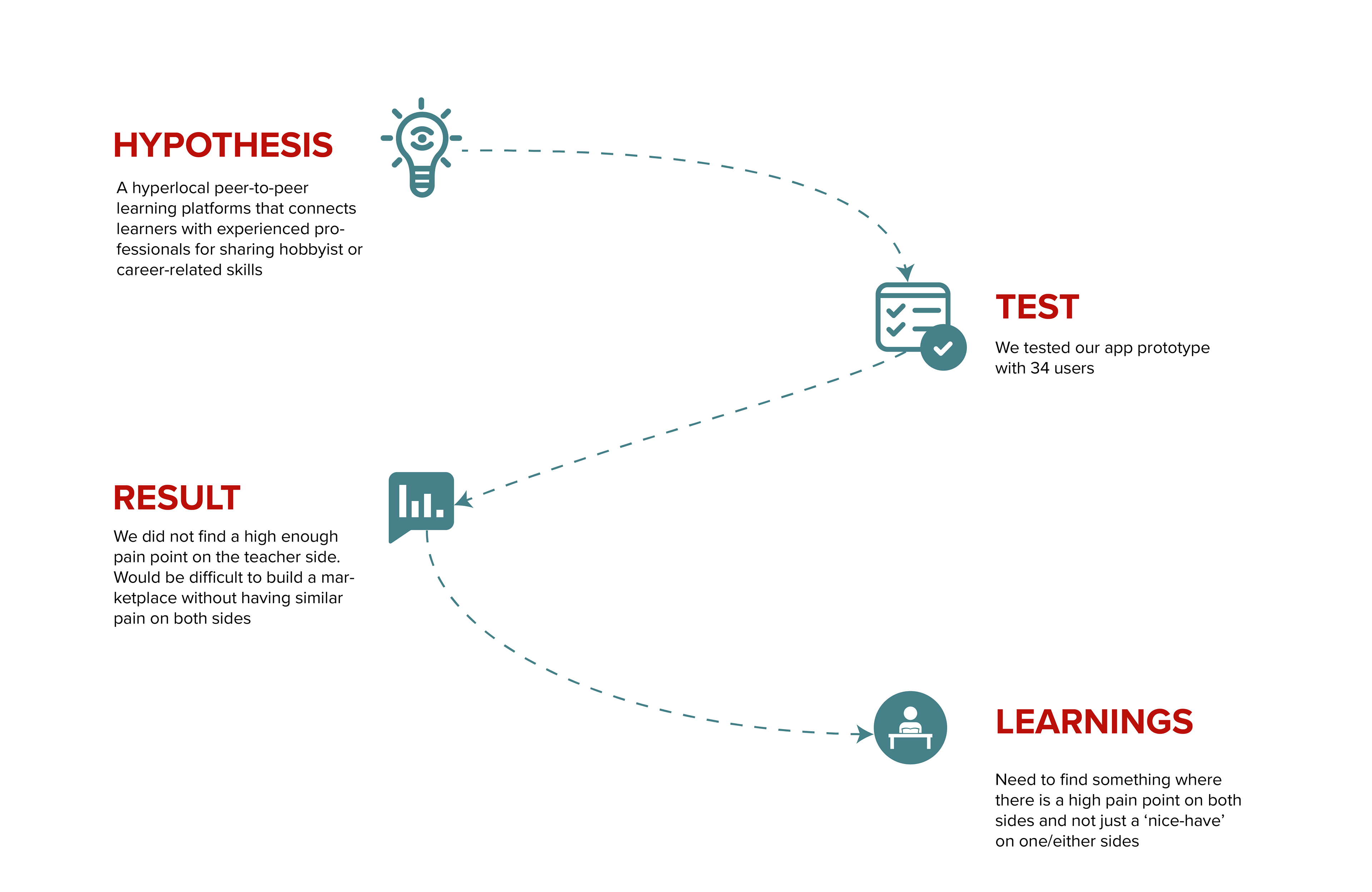 TEST 2 - LEFORM  
( COMMUNITY-BASED MENTORSHIP PLATFORM )
We pivoted Leform to a community-based mentorship platform, building up from the learnings of the first pivot. This idea came about when we realized that the biggest challenge for many students (especially incoming undergraduate students) in making the required leaps in their career was not a lack of resources or poor quality of teaching, but the absence of someone who can guide them, motivate them and help them build the required connections to excel and thrive in their field. While talking to those on the other side (Alumni or external partners wiling to be associated with students), they also saw a lot of value in terms of being able to find talented people as potential future employees or being able to give back to their university/institution in a non-monetary way.
"If I had the opportunity to go back to high school, I would not have chosen this major (fashion). Now I'm worried about what my parents will think about all the money they have put into my education. If I had unbiased opinion and an insider view into fashion before I came here or during freshman year it would really have helped me"
 Junior year fashion student at Parsons School of Design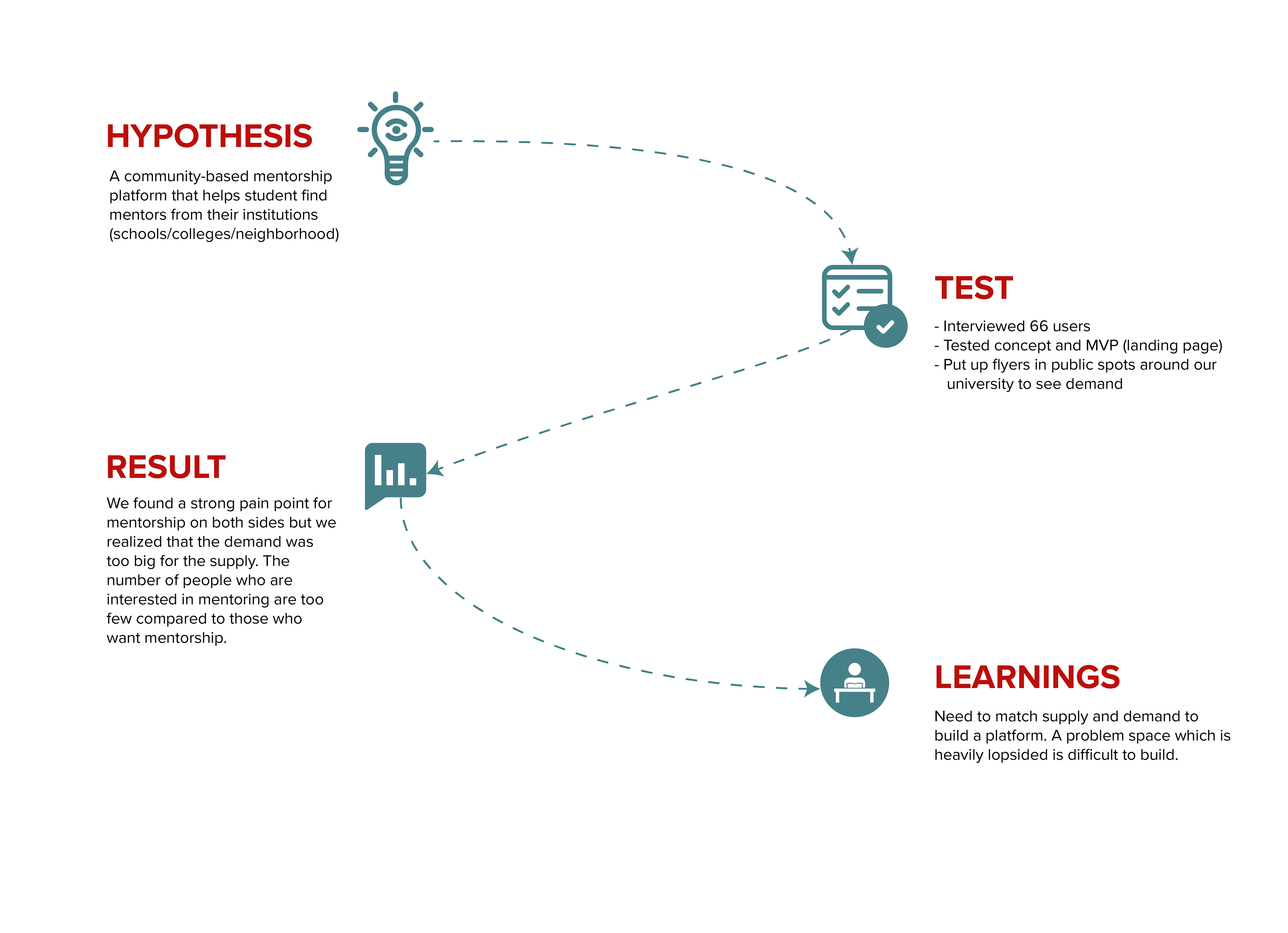 FEEDBACK FROM OTHER STAKEHOLDERS

While speaking with users, we also reached out to other stakeholders in the educational ecosystem who we thought me able to help us figure out how to go about solving the issues mentioned by students. What we found was not very conducive to our mission.
"At 18 yrs you can't expect them to know or decide what they want as a career. And majority of the people don't end up having a career in what they study anyway"
- Vice dean and ex-provost of Rice University
"We try our best to help students (through counselling/connecting them with people in the industry), but no one is willing to ask for help these days. If students are not interested in talking to us, then why should the universities bother"
- Student Success advisor at Parsons School of Design
"The biggest reason students drop off is not because they don't know which major to choose but it is because of a lack of community feeling in universities" 
- Student Retention Officer at Parsons School of Design
BACK TO THE DRAWING BOARD
All this led us back to the drawing board with a very intriguing yet pertinent question. From all the data we gathered from users and other stakeholders - 
How do we arrive at a quantifiable measure of the need for mentorship and guidance? 
How do we take needs that are so personal and different for each student and convert it into something that can be normalized profitably? 
How would we put a monetary value to a social transaction that takes place through informal channels? 
And how do we even know what students really need is mentorship when they are in a very liminal/transformative stage of their lives?
All these questions made us go back to the drawing board... and figure out what really are the different problems faced by students. We created a mind map to see what potential areas could have the most tangible interventions possible. (click image to see the full link at Coggle.It)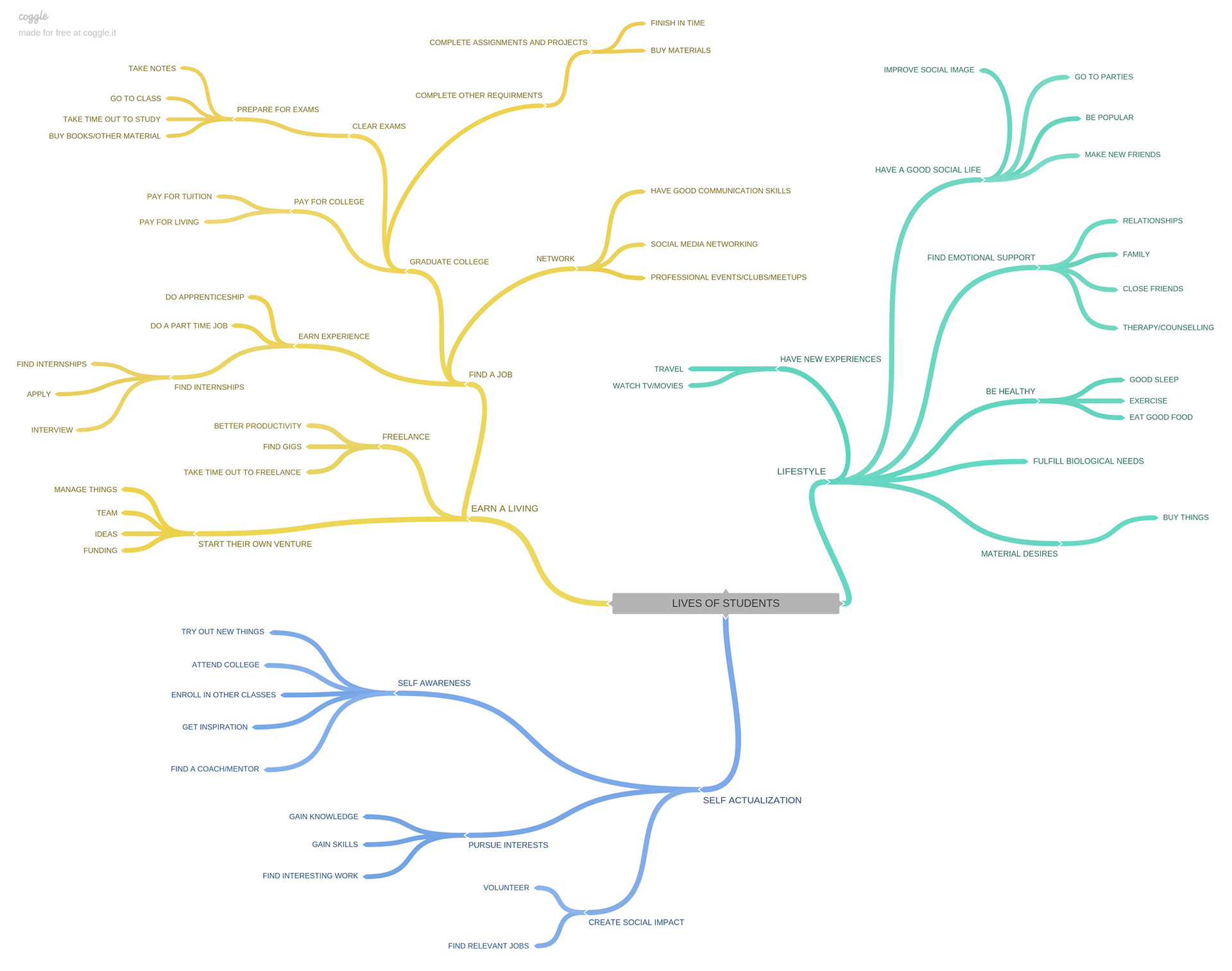 AND THEN WE HAD THE 'AHA' MOMENT..
The underlying factor for most of the students worries (finding a job, getting through college, fear of having to dropout) is the really high cost of undergraduate education in the US, even in public universities.
The story that led us to this realization was that of us observing an art major at Parsons in a popular art store, who was keeping back some of the items that she had picked up from the store after she realized she could not afford to buy all of them.
This led us to our final (and most tangible) pivot, which was based off of the question..
HOW MIGHT WE MAKE EDUCATION MORE AFFORDABLE FOR STUDENTS, ESPECIALLY FOR THOSE IN THE FIELD OF ARTS?
SUPPORTING EVIDENCE FOR THE NEW PIVOT
Our new pivot had a lot of supporting evidence from research reports, to popular articles and blogs. Here are some of the key supporting evidences that we found.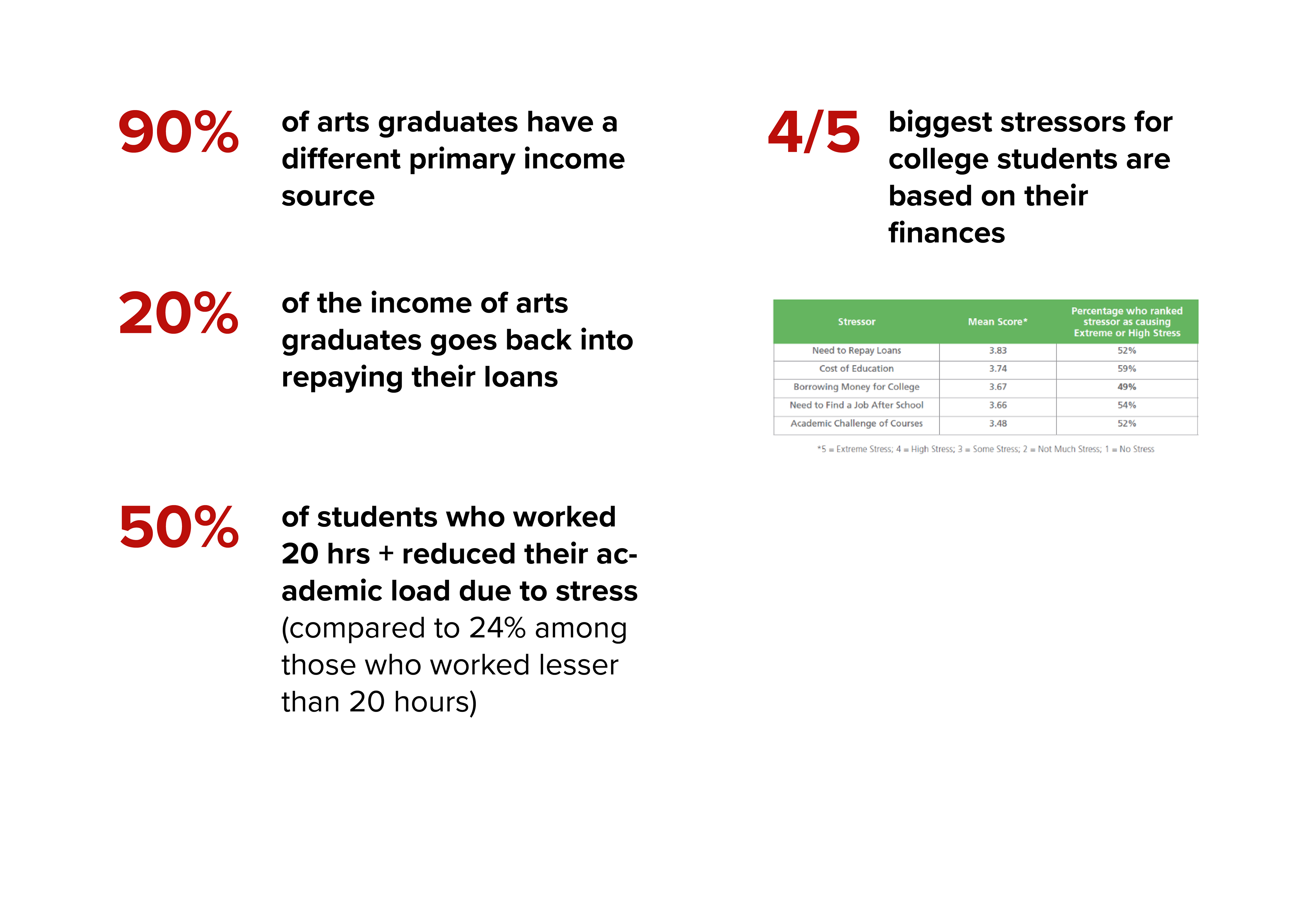 Based on the tests and their results, our new value proposition became :
WHAT

: A SERVICE THAT MAKES ARTS EDUCATION MORE AFFORDABLE 
:  ART STUDENTS WHO ARE STRUGGLING TO PAY FOR COLLEGE AND LIVING
BECAUSE

 :  EVERY ARTIST DESERVES TO PURSUE THEIR PASSION WITHOUT FACING DIRE FINANCIAL STRESS
BUT HOW DO WE MAKE ARTS EDUCATION MORE AFFORDABLE?
In order to answer this question, we used the traditional mode of pen and paper surveys to talk to about 80 art students in Parsons (BFA and MFA fine arts programs) and other arts colleges. The survey was aimed at understanding the biggest financial stresses for art students and the ones they think can be most reduced/eliminated.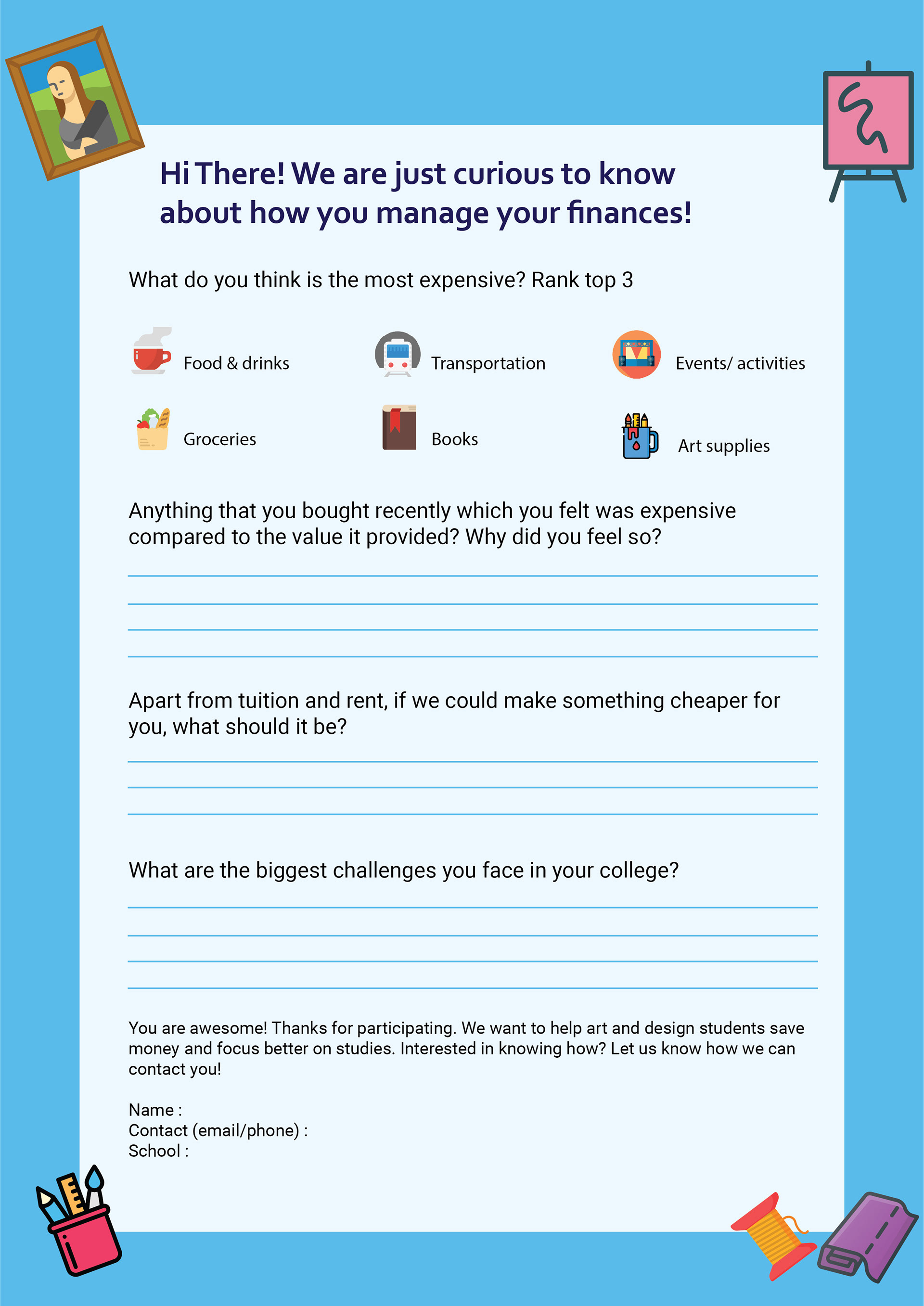 FROM THIS SURVEY, WE SAW AN OVERWHELMINGLY HIGH RESPONSE TO THE NEED TO REDUCE THE COST OF ART SUPPLIES
Following this lead, we dug deep into how much do students spend on average on supplies. And we found out that it was not a small amount. The average fine art student spends around $500-600 dollars every semester on buying these supplies (comparable to a student health insurance plan). 
THIS WAS OUR AHA MOMENT #2
TEST 3 : AN E-COMMERCE PLATFORM THAT PROVIDES AFFORDABLE ART SUPPLIES TO STUDENTS
To address the pain point of having to pay exorbitant amount of money to buy supplies which are essential to one's vocation, we decided to utilize the power of collective buying, used by the likes of Groupon to drive down the costs of products.
For e.g. The average cost of a standard size canvas ( 16 x 20" ) at a popular art store near Parsons is about $10, while the same can be purchased from a bulk supplier at about 1/3rd of the cost (for $4). And in order to create the bulk demand, we decided to use a referral based system, by pooling demand between students and using professors as our lead generators. 
The below infographic shows how we do it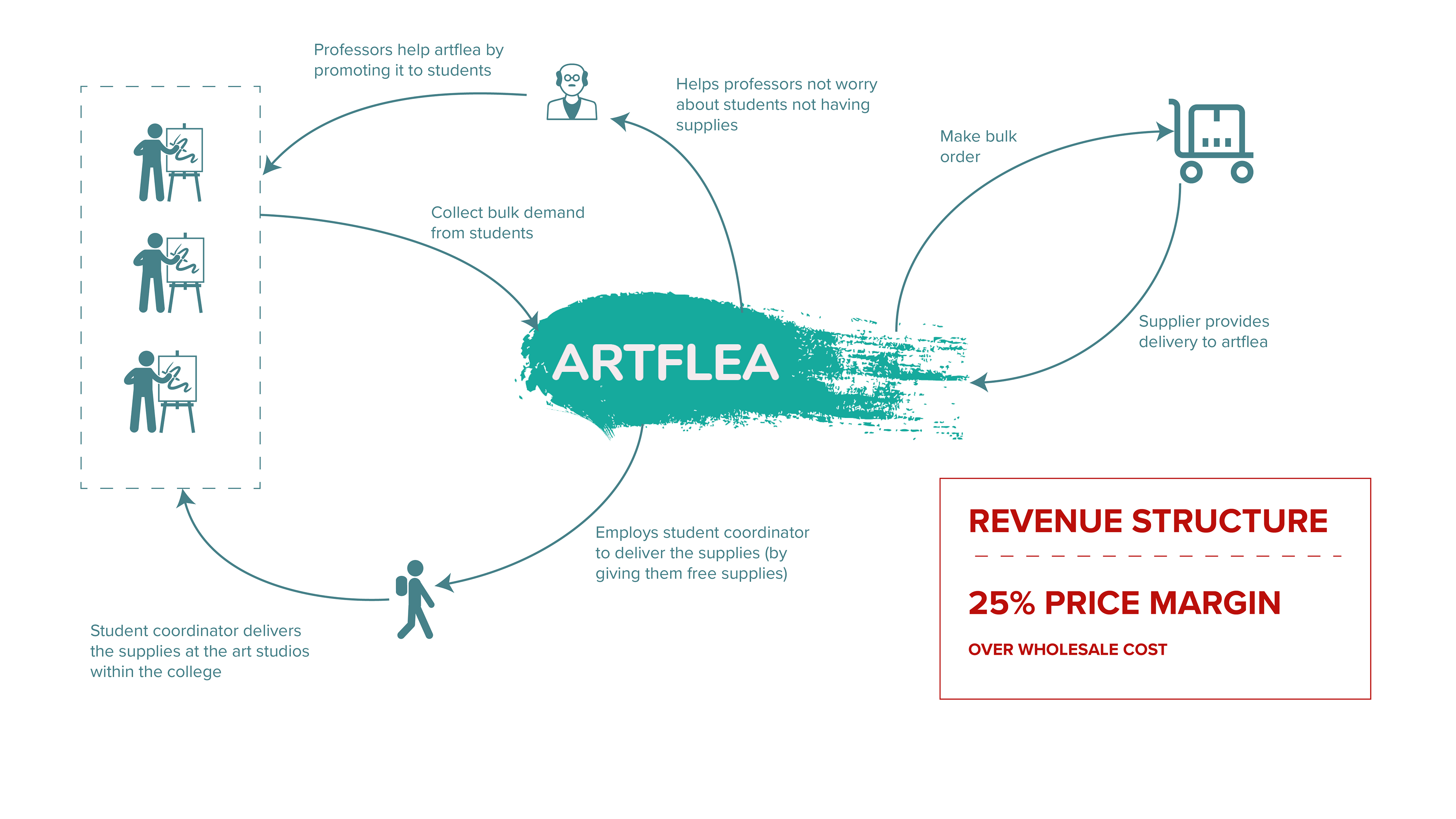 Testing out this model was a success (as explained in the beginning) and we began to see a really good conversion rate among customers we reached out at this price point.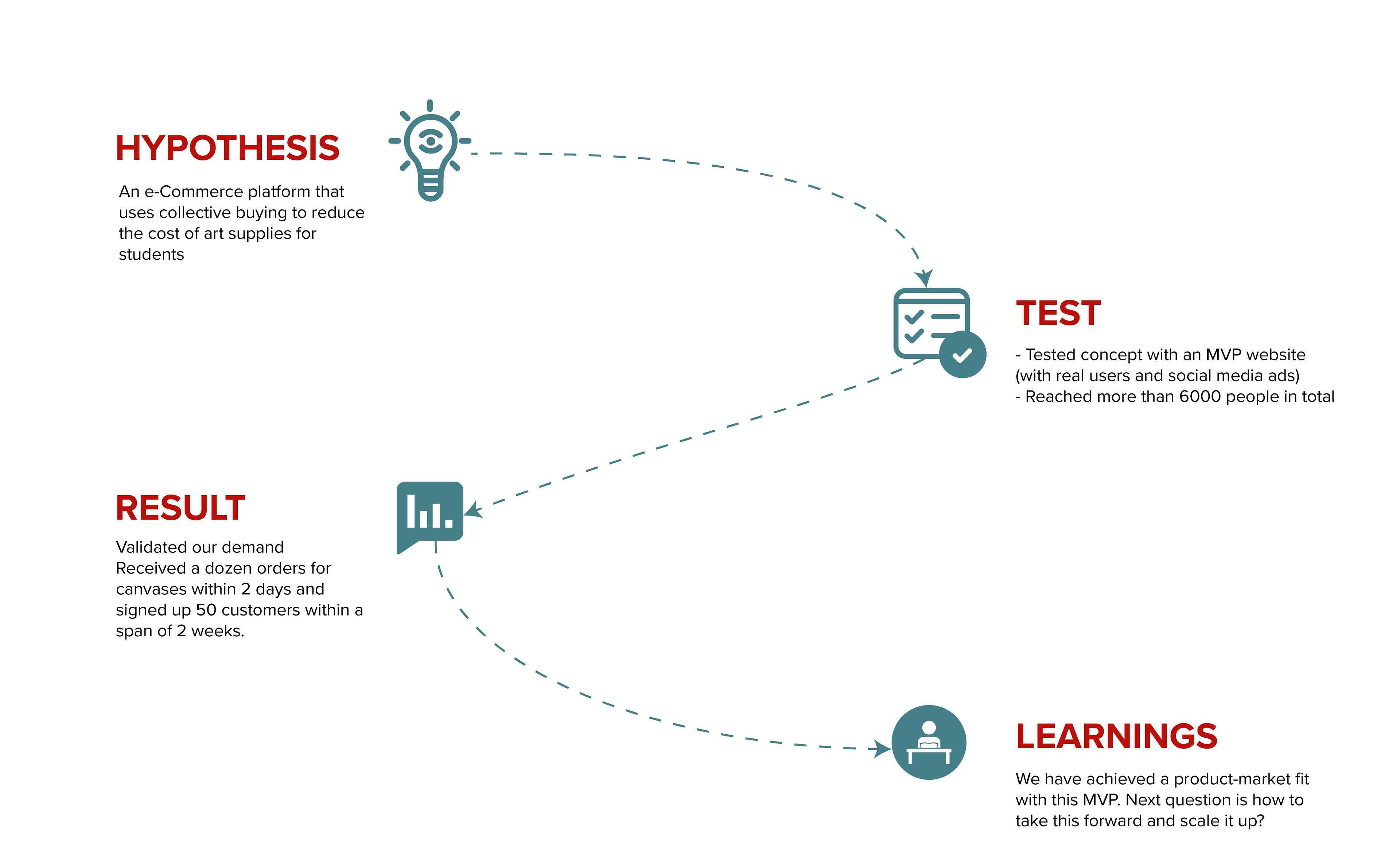 IDENTIFYING THE SPACES CONCEPT
Post our MVP validation and acquiring the first set of customers, we had a studio visit to one of the most prominent installation artists in the world, Alfredo Jaar. While conducting a focus group with some of the resident apprentices, we discovered a major pain point in the art world that we had not looked into - i
dentifying spaces to work on and showcase art.
Intrigued, we immediately decided to test out and VOILA!
We had struck upon another huge opportunity.
In big cities such as NYC,
it is becoming increasingly unaffordable for artists to buy/rent spaces to work on their art
, and they often have to travel an hour or so to go to the suburbs to find such spaces, due to rising rents. We thought, what if we could create a platform for people to rent out unused spaces , such as warehouses/old rooms in apartments/rooms in dilapidated or half-constructed buildings to use as work-spaces.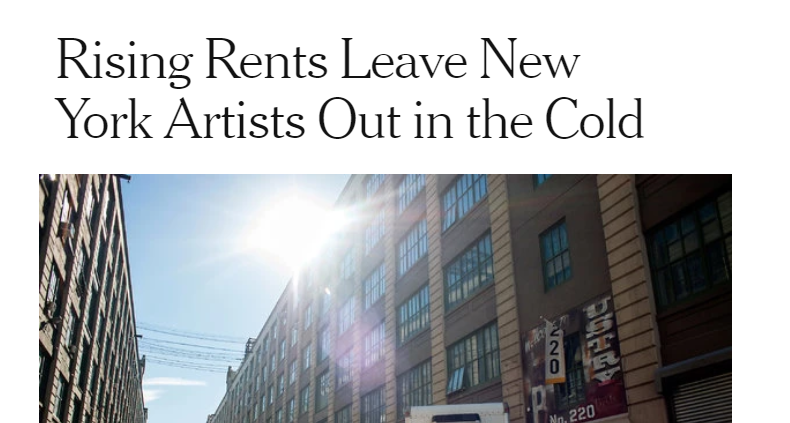 This problem got further validated when we tested demand for it on Instagram. We got
14 signups in 3 days, spending only about $6 in acquiring each customer.